Carla & Tim – Gunners Barracks – Vintage Wedding
Carla & Tim had a vintage themed wedding and the Gunners Barracks was the perfect venue for this stylish step back in time! Tim looked very smart in his waistcoat and the boys in braces, and Carla had stunning make up and hair reminiscent of a 1930's movie star with her bridesmaids in beautiful blue dresses.
The day was a little cloudy and threatening some rain but thankfully we had no rain for the ceremony in the courtyard at the Gunners Barracks. It's a great spot for windy days and in the event of rain you can always take cover under the awning. The celebrant was Jan Littlejohn who conducted a lovely ceremony as she always does.
After some bridal party photos down at the famous red Gunners Barracks wall we headed up to Georges Height for some great photos of the harbour and views to north and south head.
The reception was lovely with great speeches and a wonderful first dance in the band room at the Barracks. Congratulations Carla & Tim!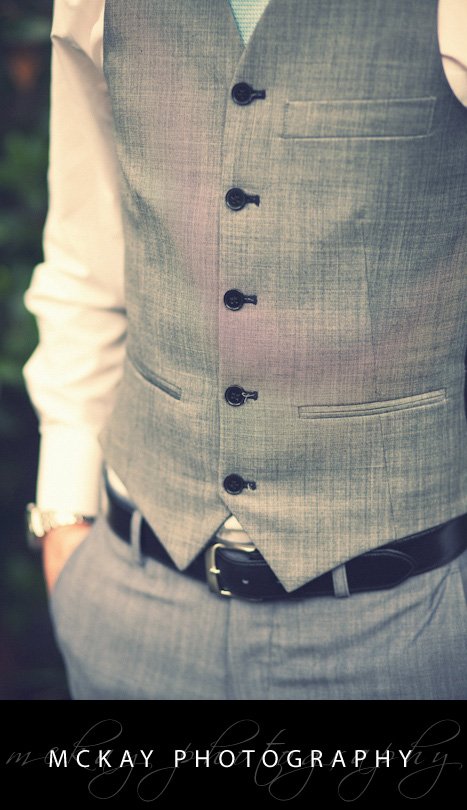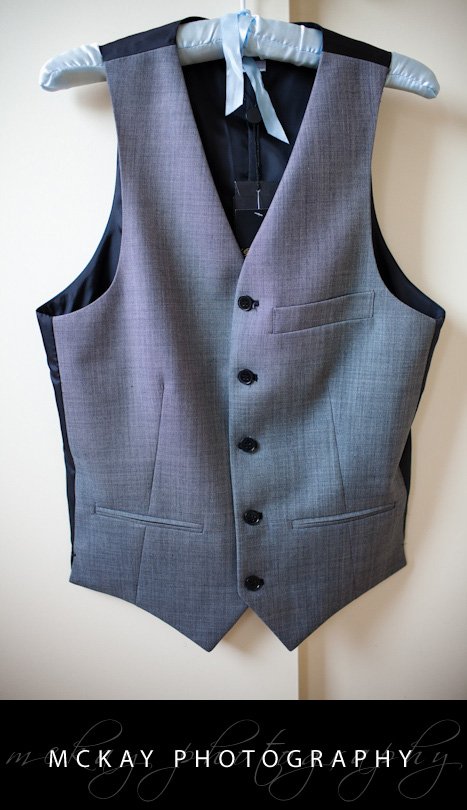 Tim's vintage waistcoat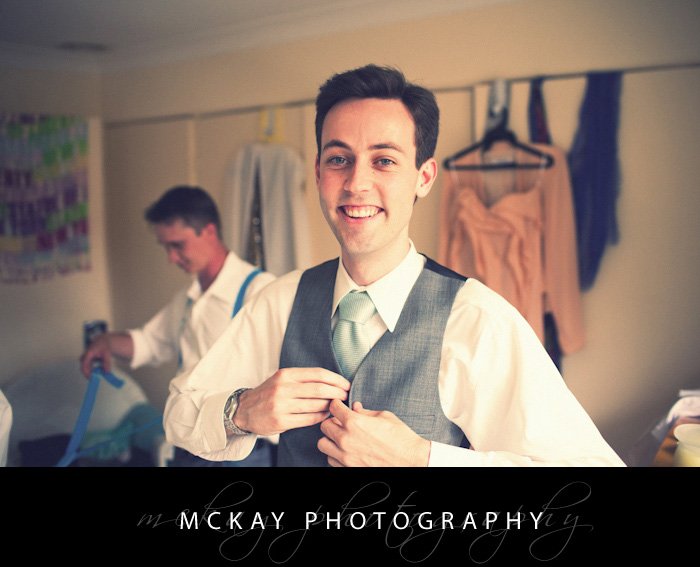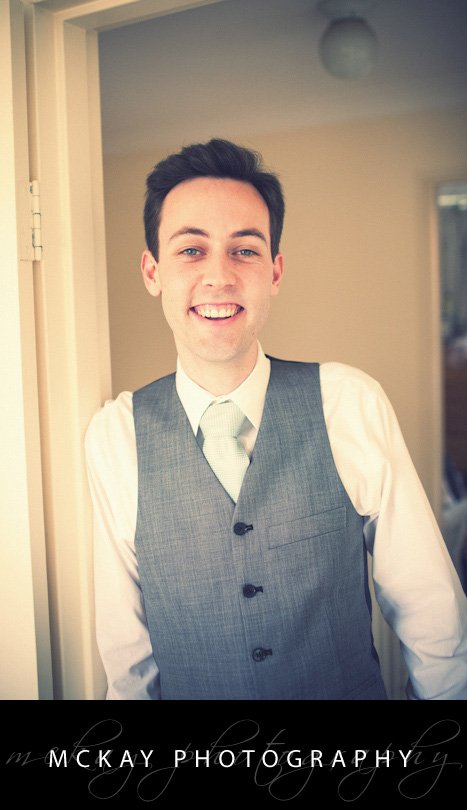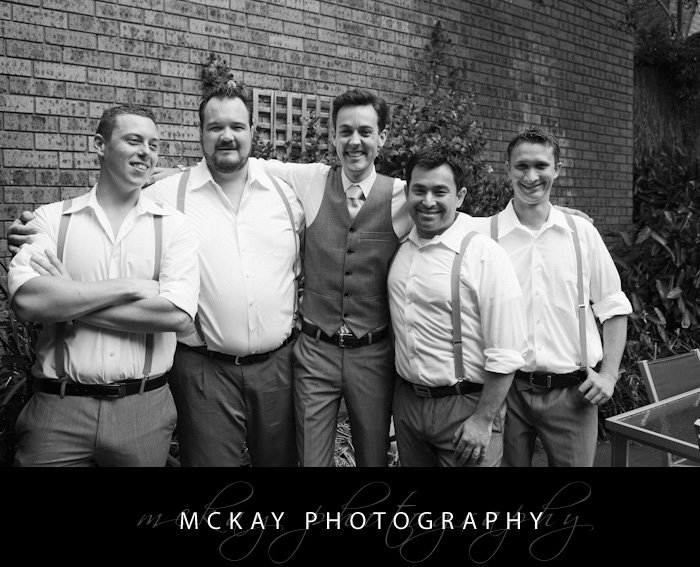 Tim and the boys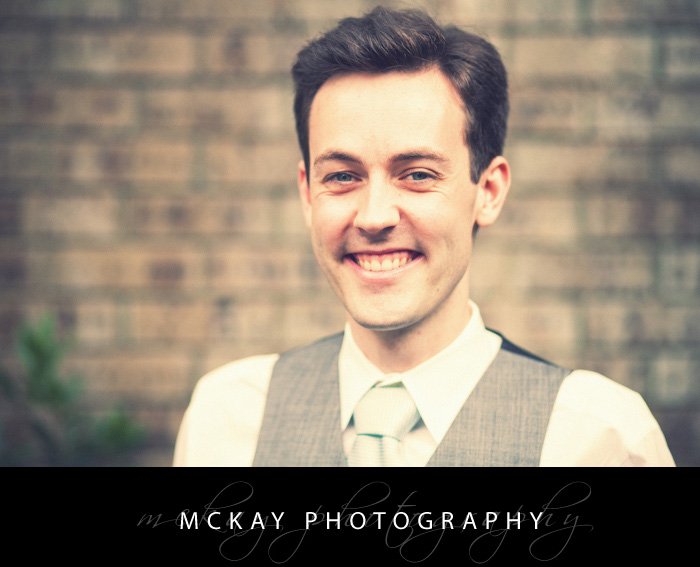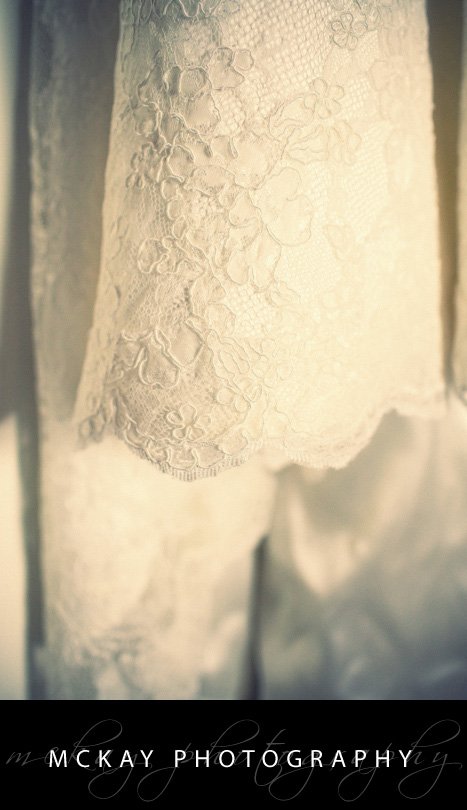 Carla's dress was beautifully detailed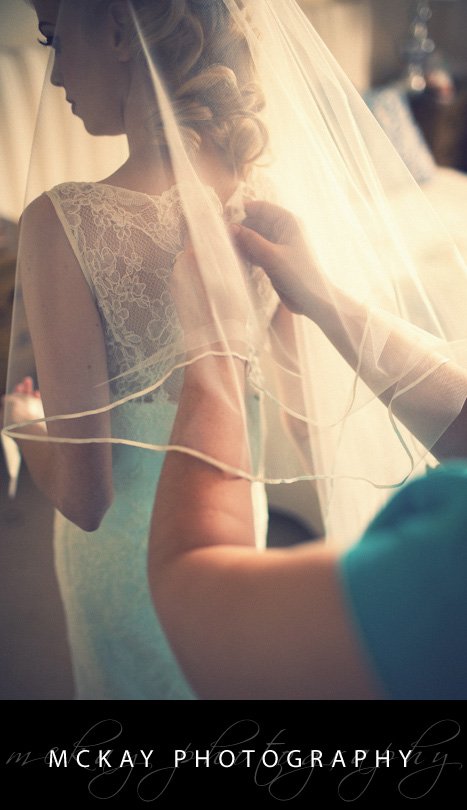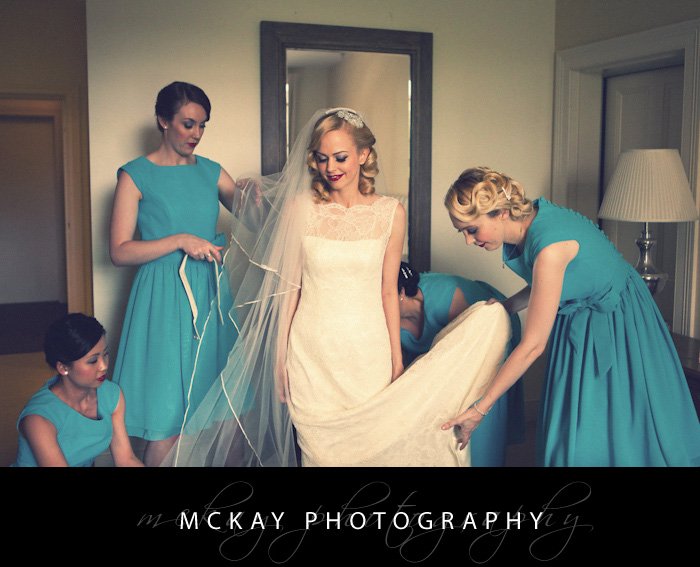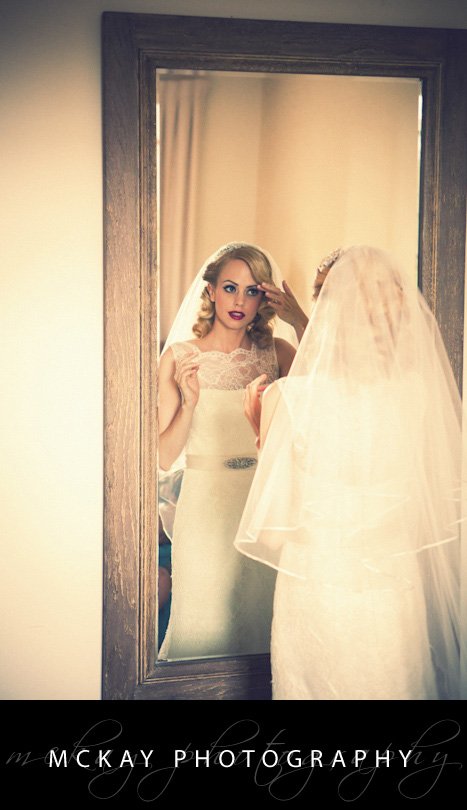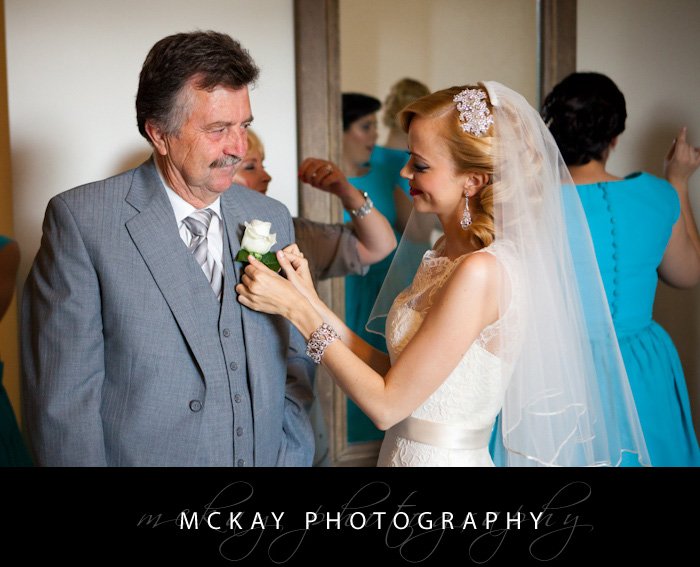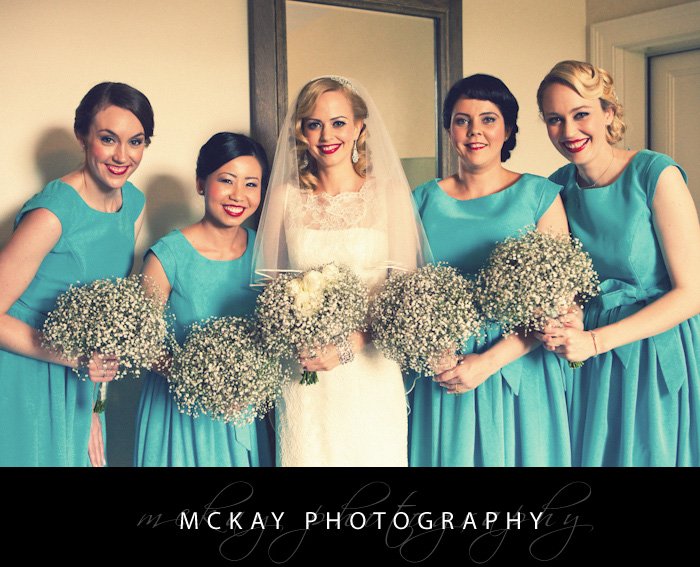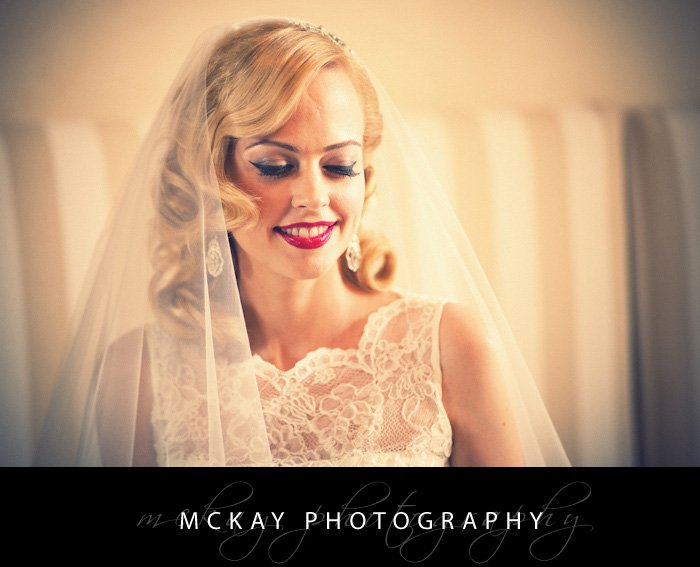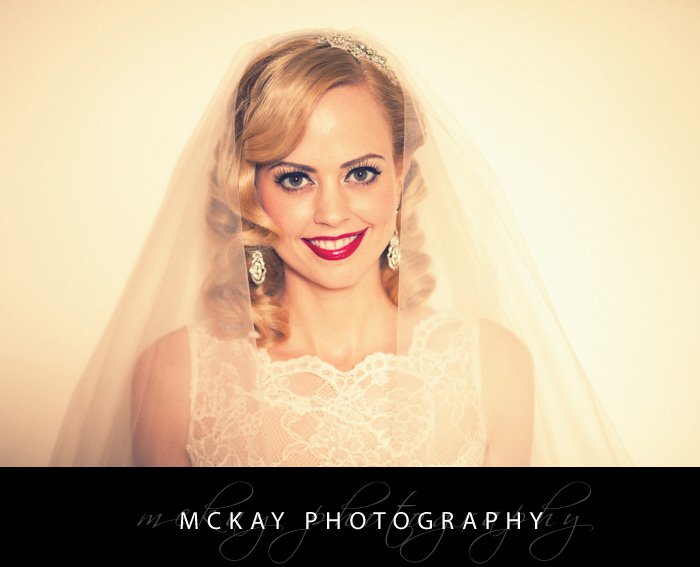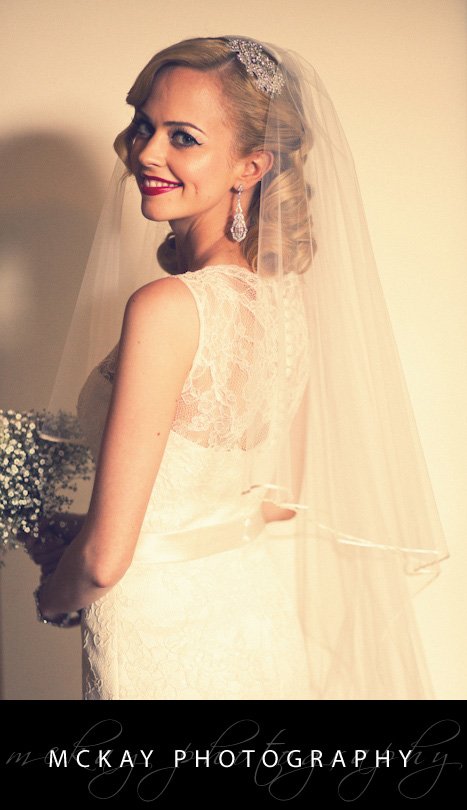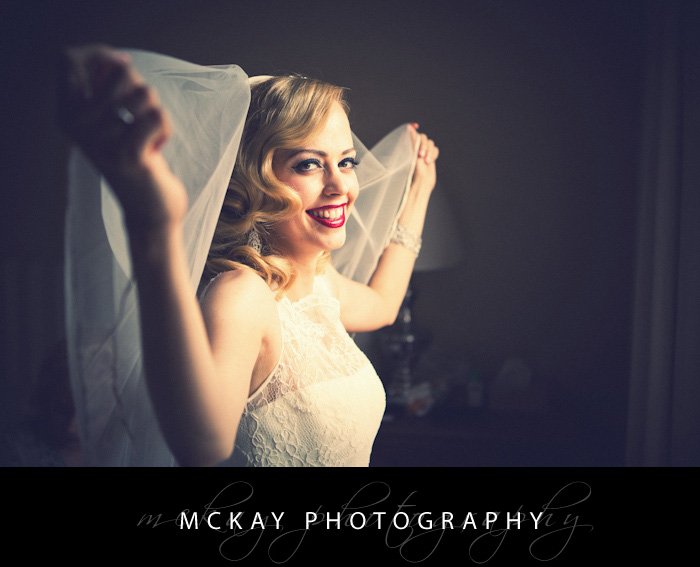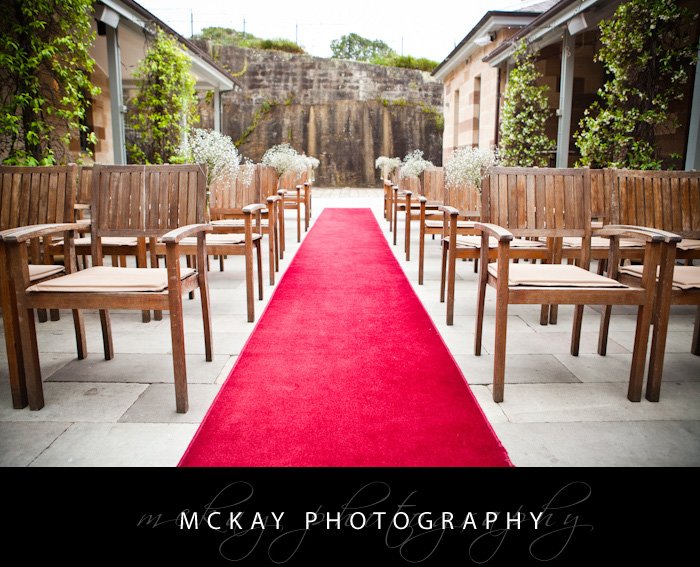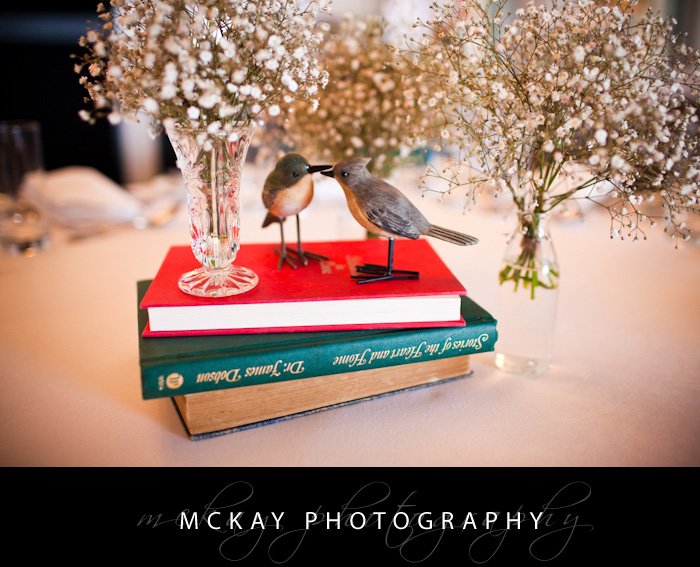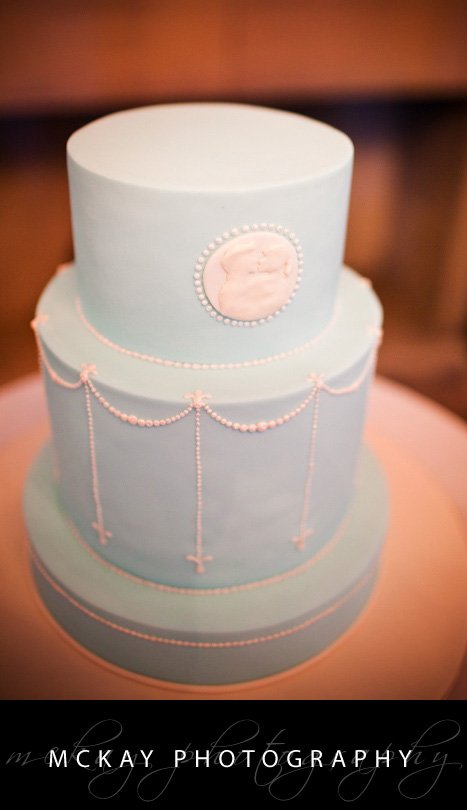 Classic cake in blue
Loved this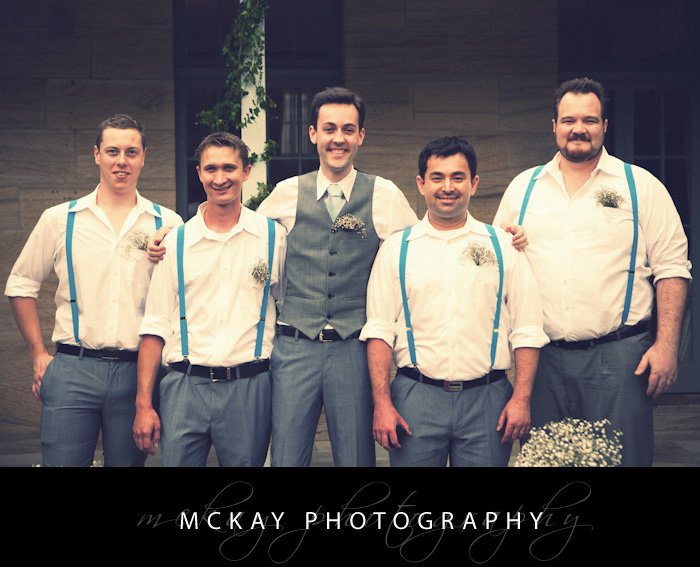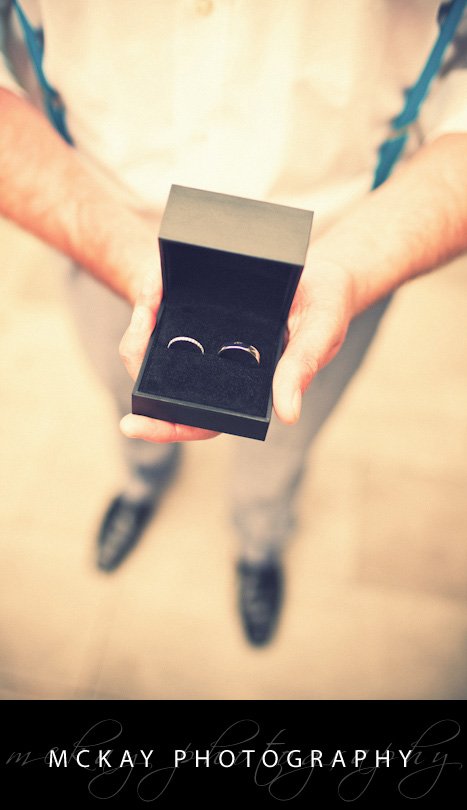 The kiwi mob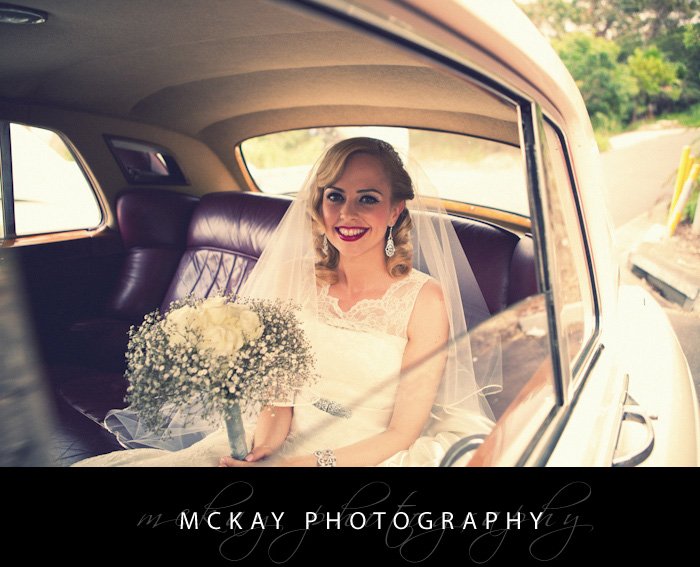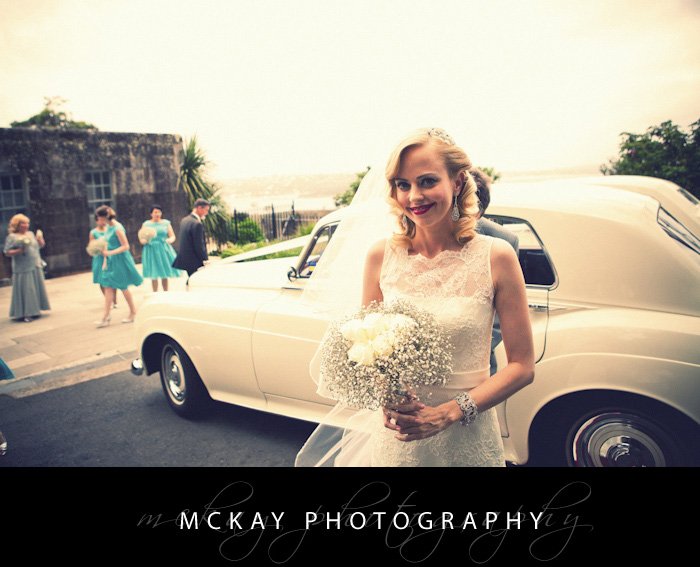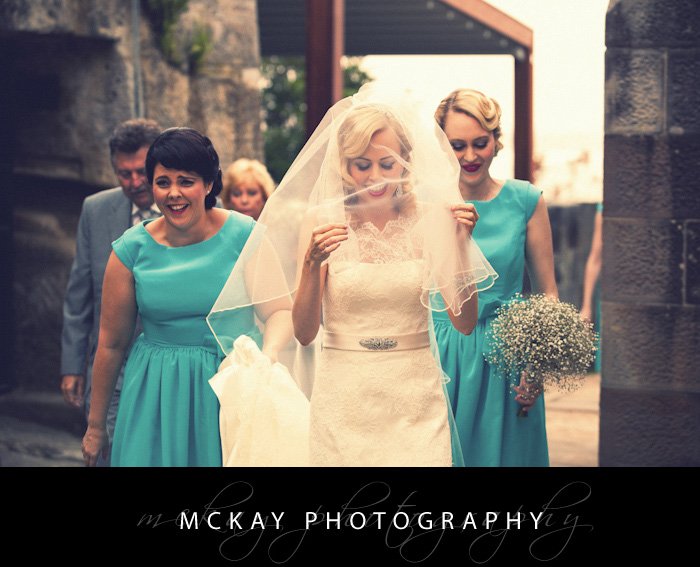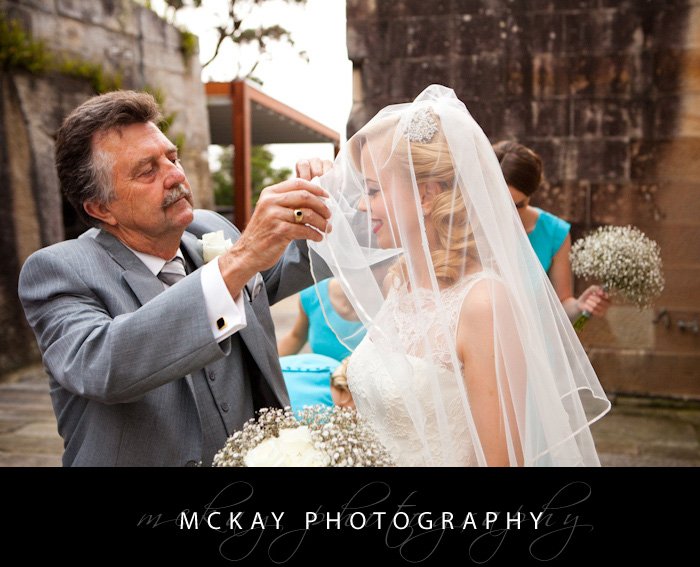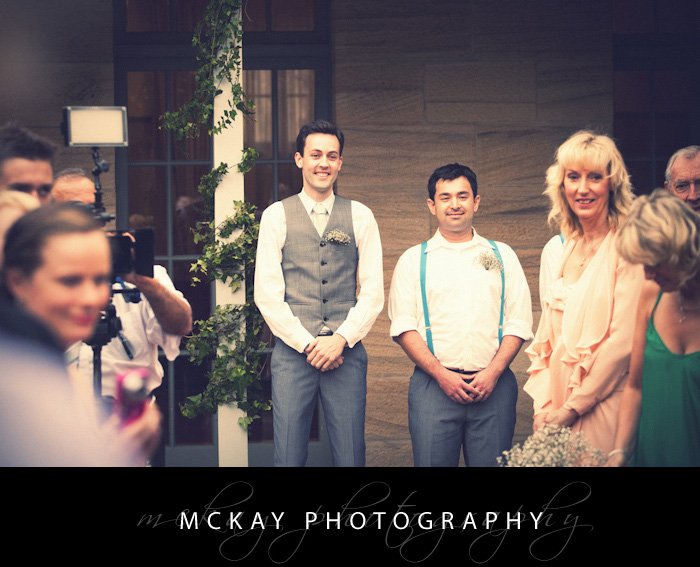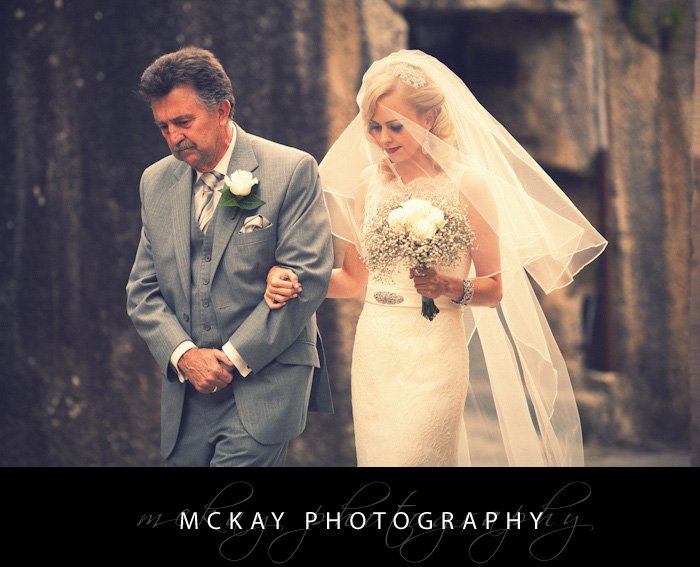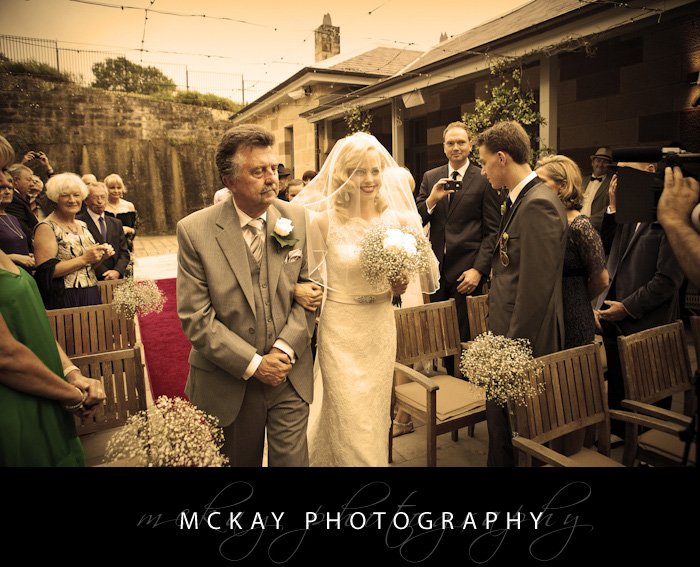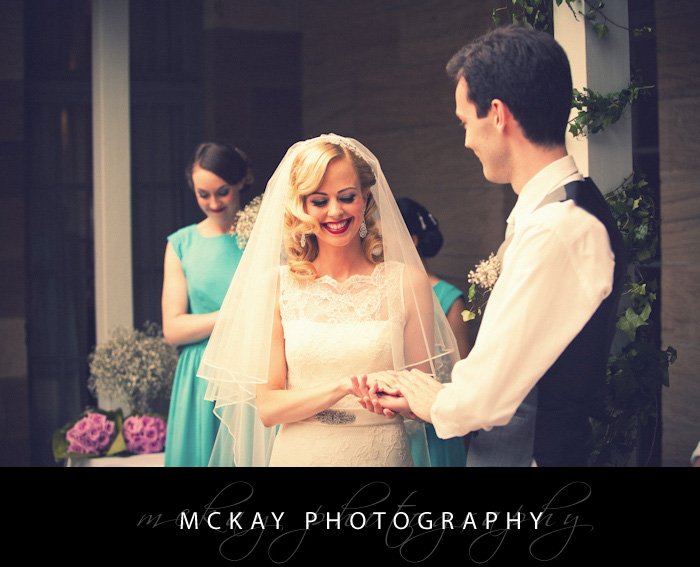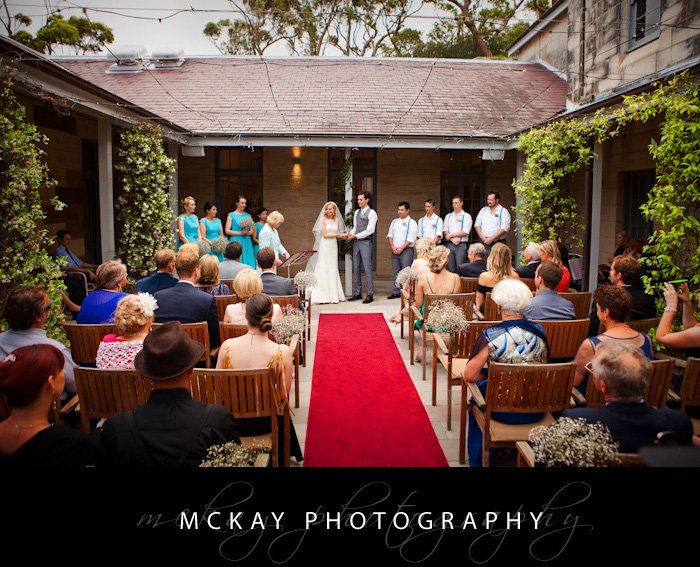 Jan Littlejohn - www.ceremonieswithstyle.com.au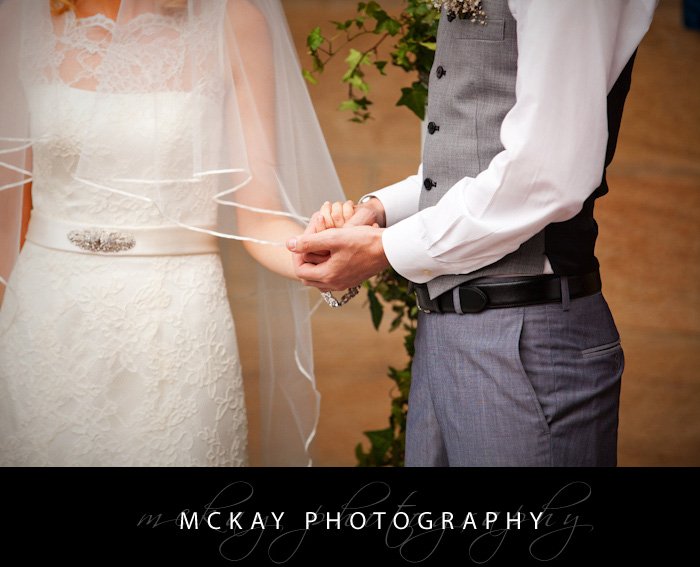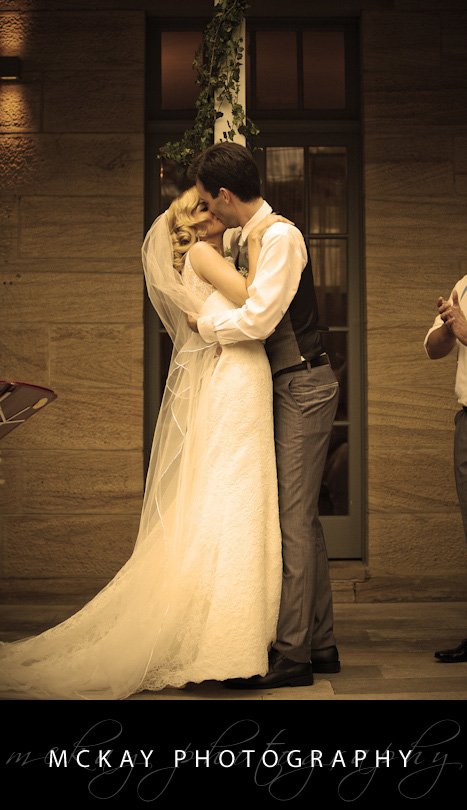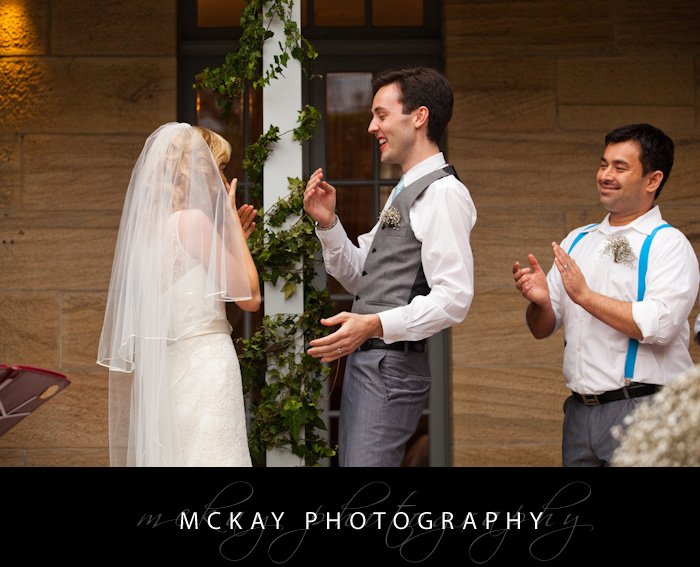 Tim looked good in red lippy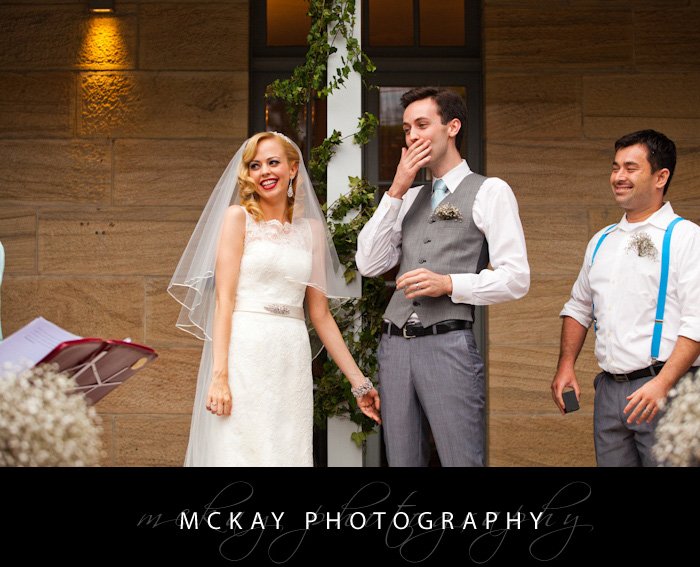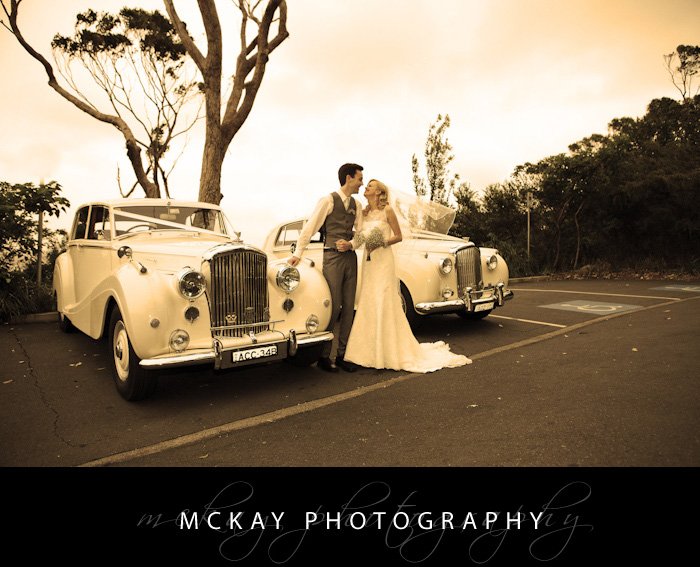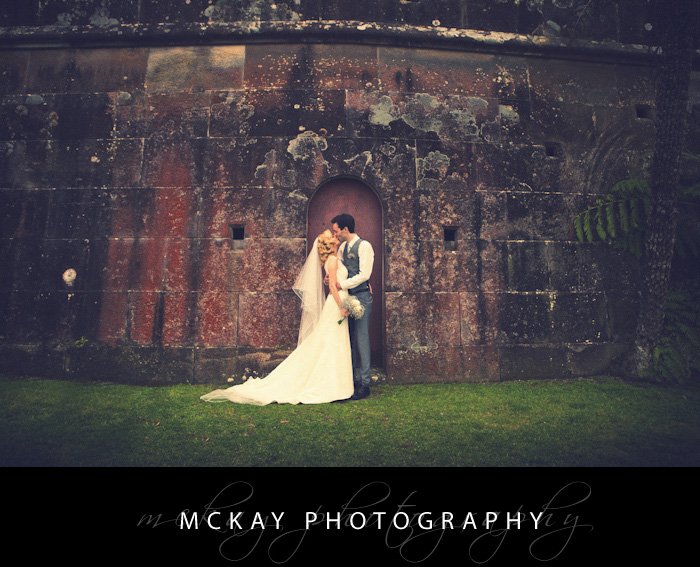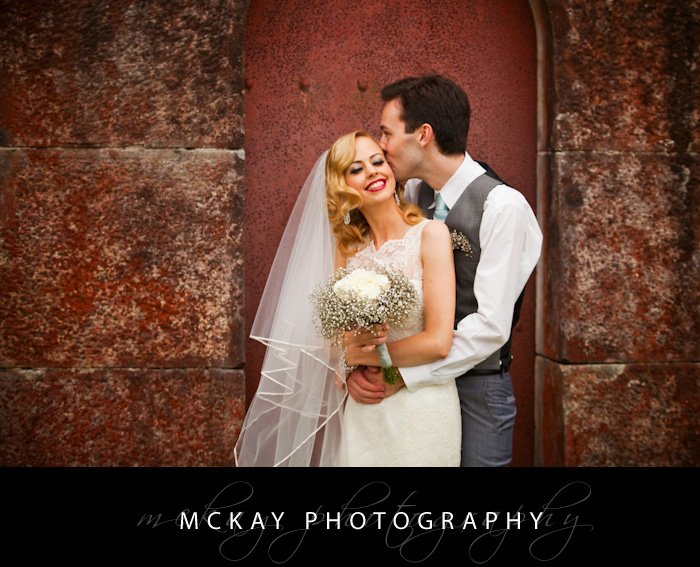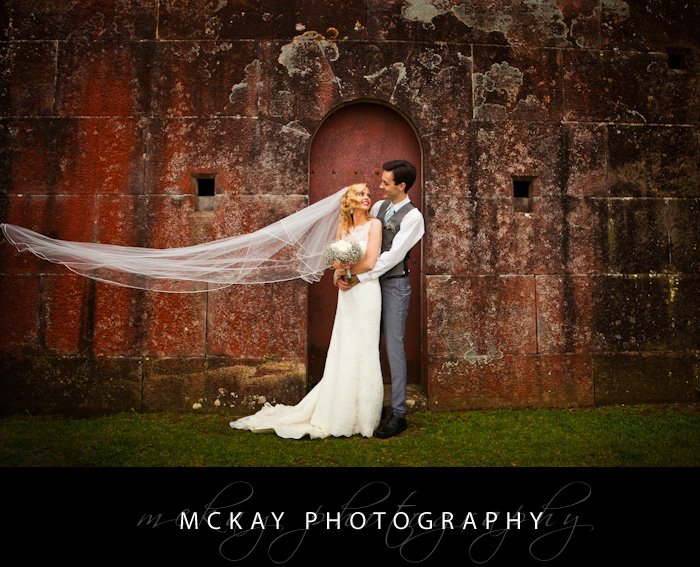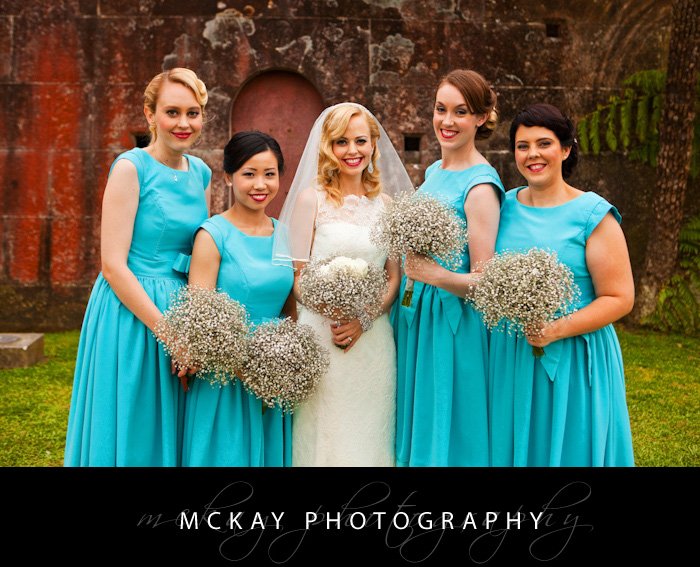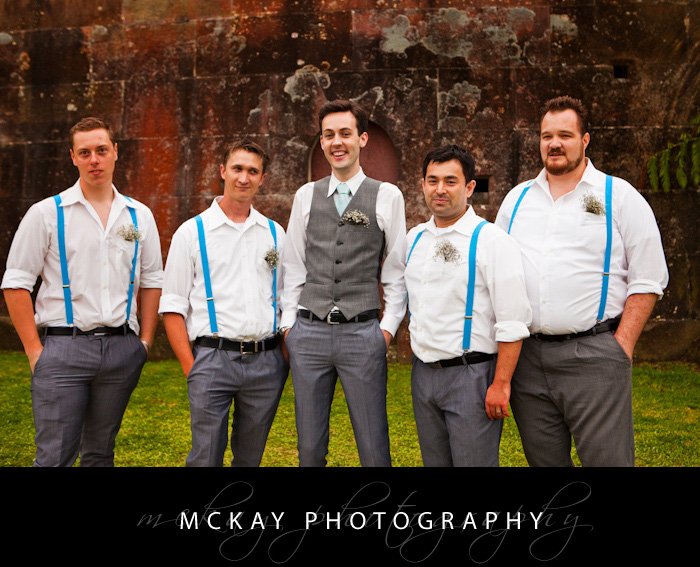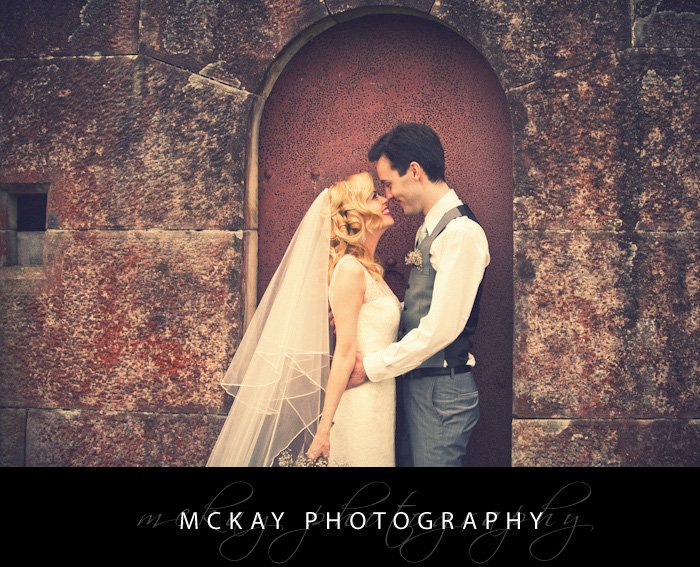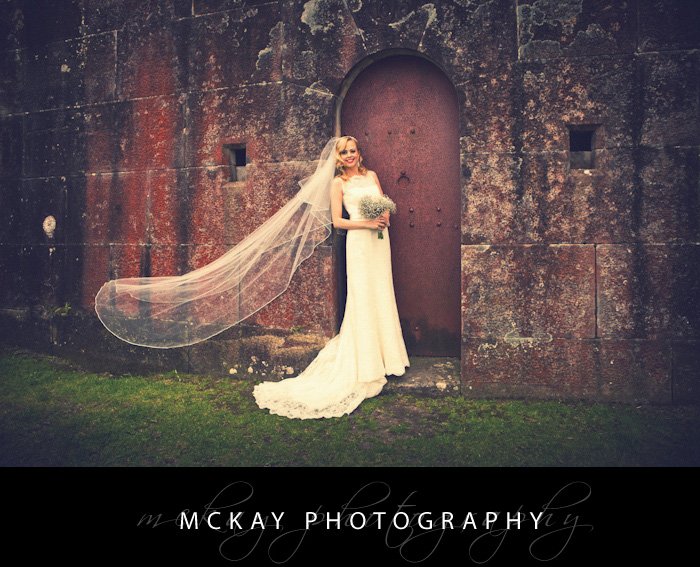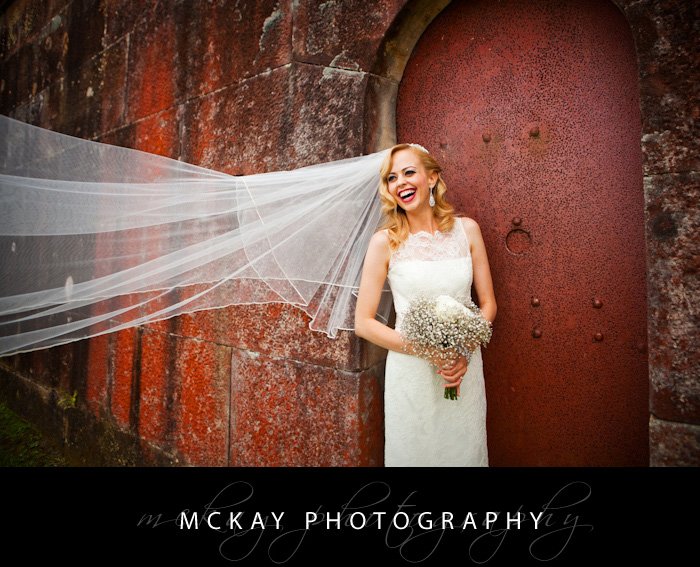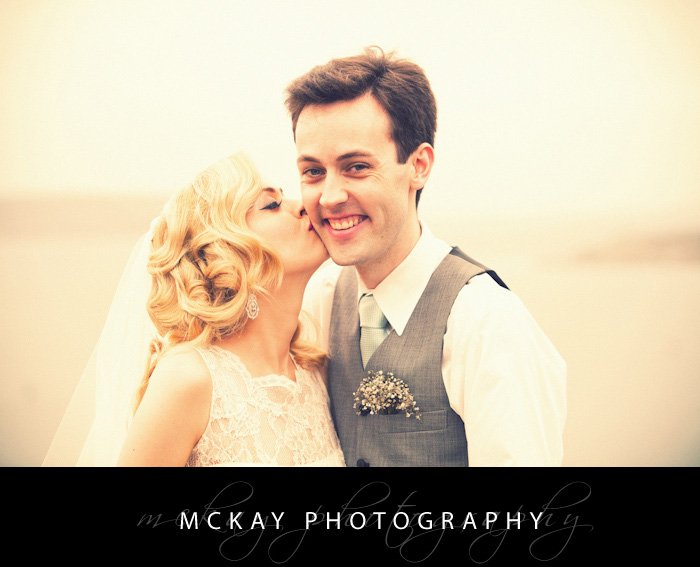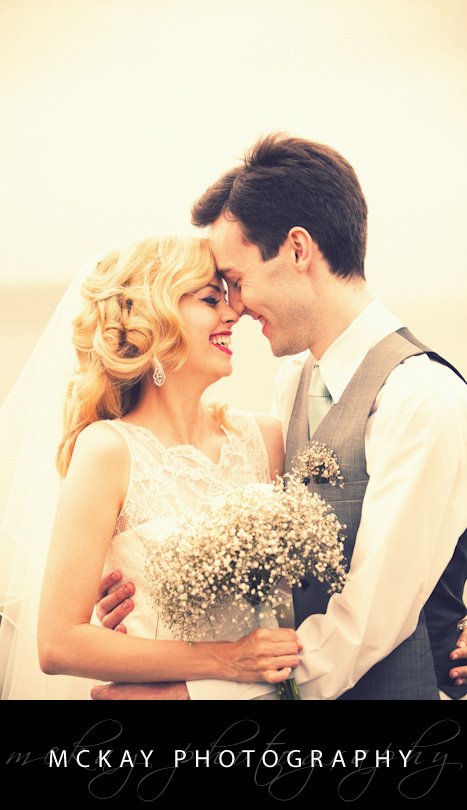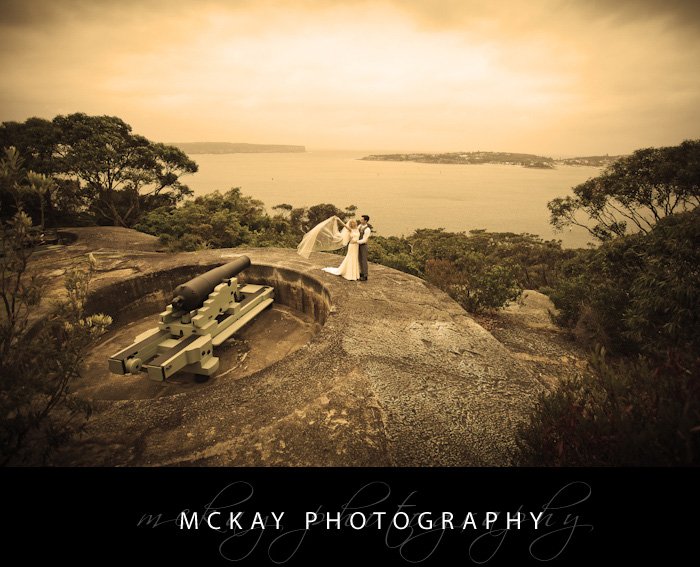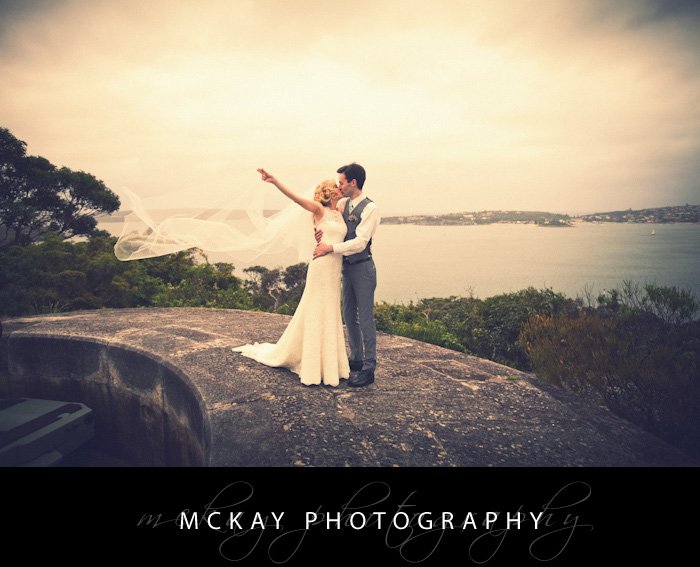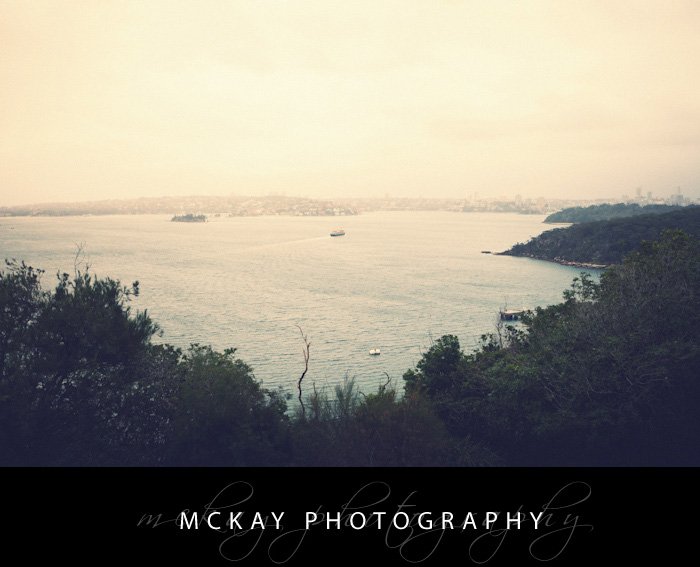 The stunning but cloudy view from the Gunners Barracks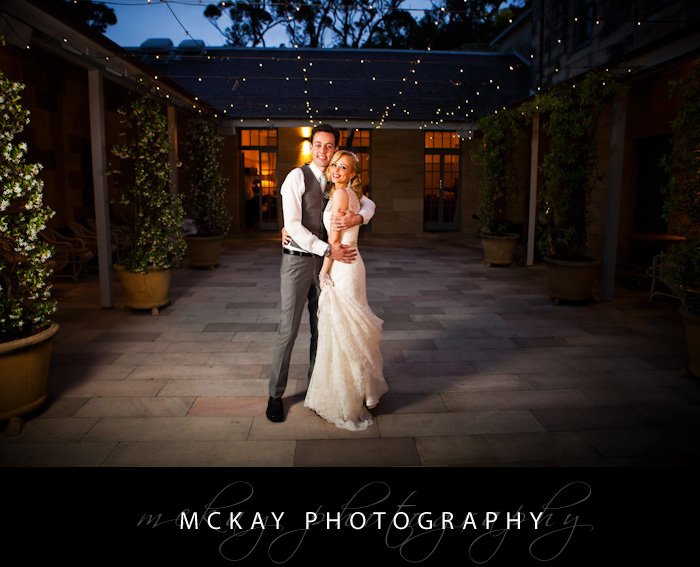 Night shot in the courtyard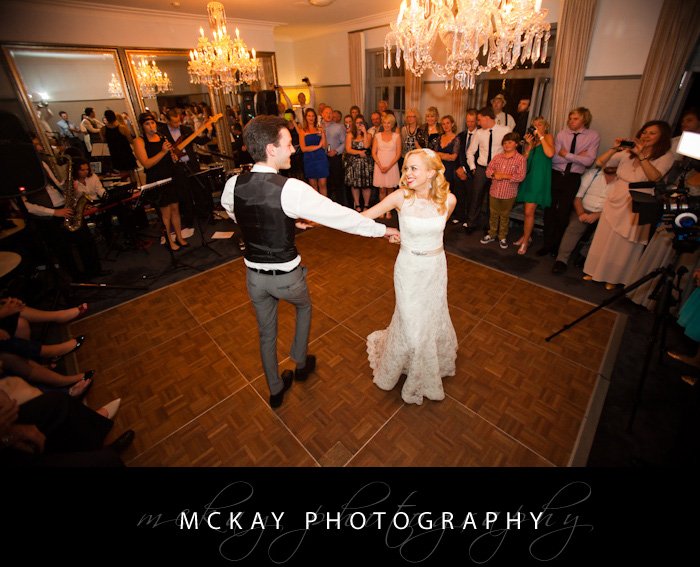 Visit my facebook page here or my main website here.