Elli & Marcus – Curzon Hall
I'm catching up a bit of blogging and it was awesome to look back through the photos from Elli & Marcus' wedding at Curzon Hall in April. The day was quite wet with patchy showers so as the guests arrived at Curzon Hall there was a serious threat of getting wet, and this kept everyone guessing whether we would be inside, outside, and WHEN will the string quartet arrive?!
All this concern was put aside once Elli walked down the aisle to spine tingling vocals by their good friend. The ceremony was really lovely and held in a beautiful setting at the Enchanted Garden at Curzon Hall. Ellie & Marcus wrote their own vows and the celebrant Denise Fahey was really top notch!
We hurried after the ceremony to do a group shot, family photos, and some bridal party shots around Curzon Hall before the light well and truly faded. Then it was onto the reception held in the stunning Agincourt Room at Curzon Hall – it really does look so spectacular and the table details and cake were gorgeous.
Elli & Marcus are VERY talented classical singers and the night was a wonderful mix of music, dancing, speeches, fun games and then more dancing. A great day, congrats guys!
And a big thanks to Ian for second shooting!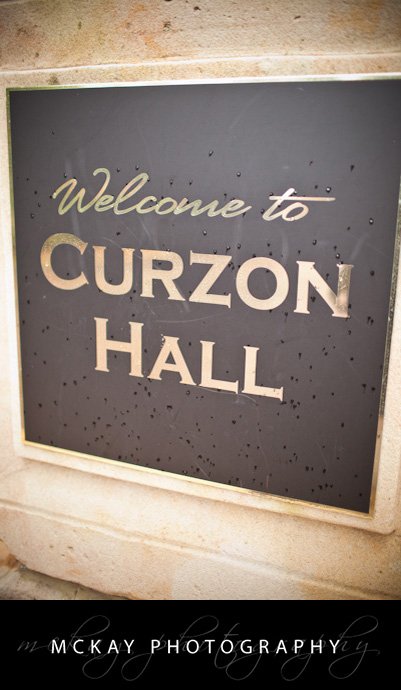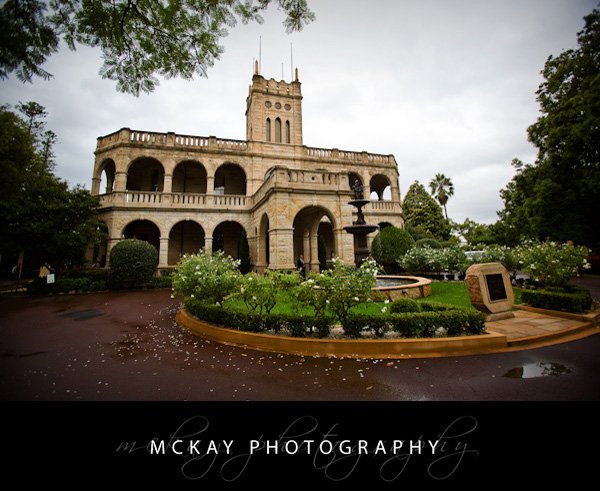 Curzon Hall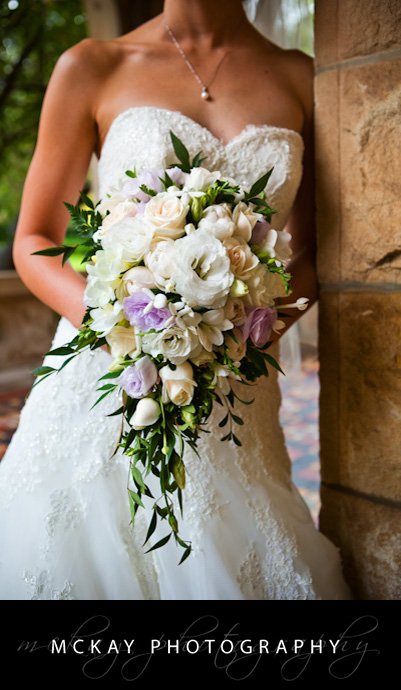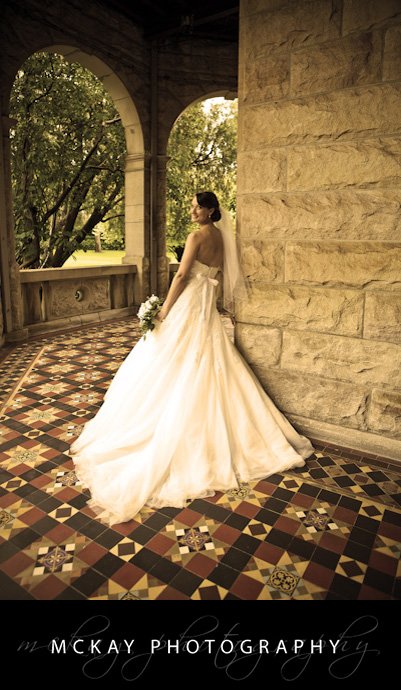 Ellie's beautiful dress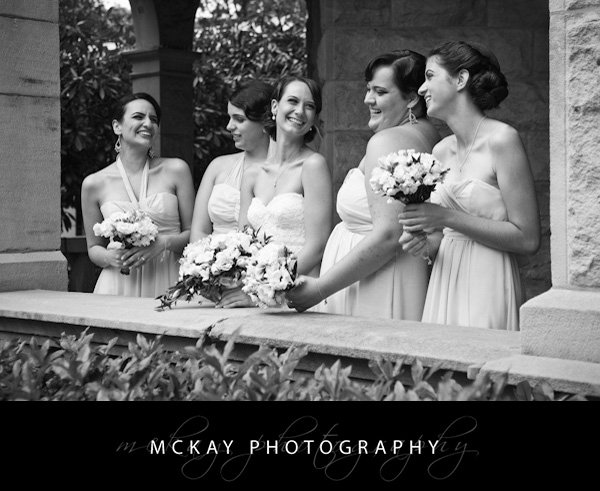 Ellie & the girls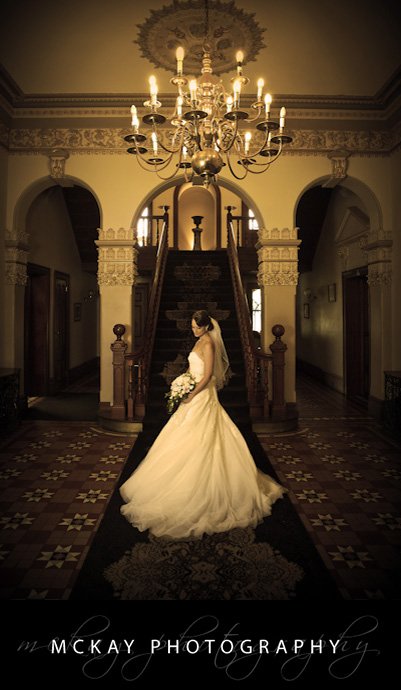 Inside Curzon Hall and the grand staircase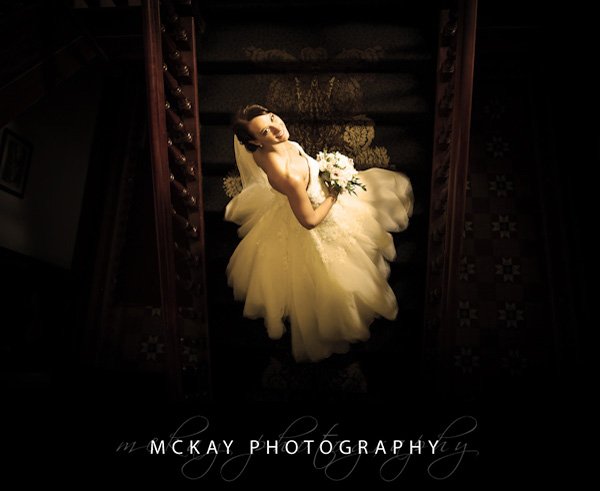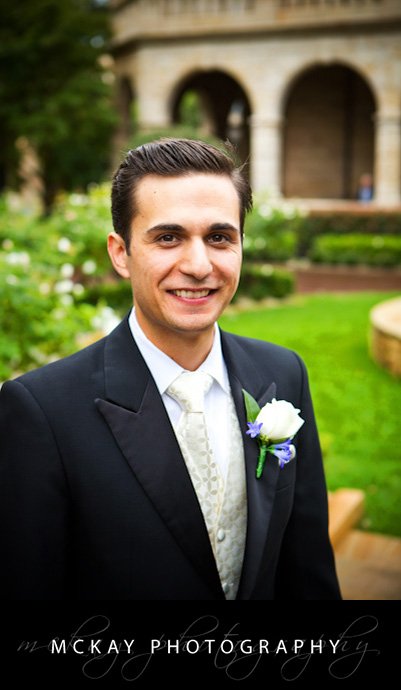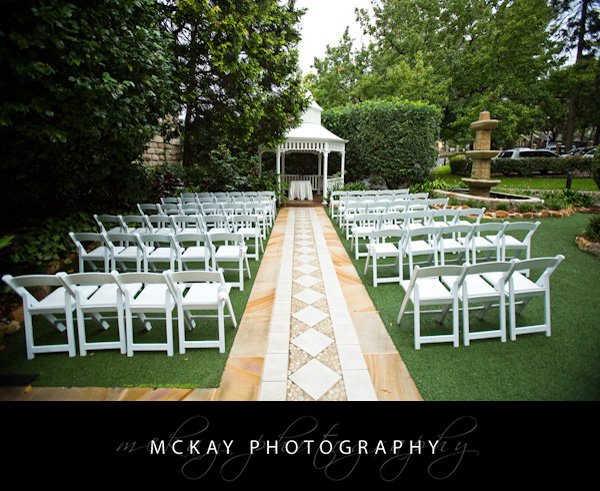 The Enchanted Garden at Curzon Hall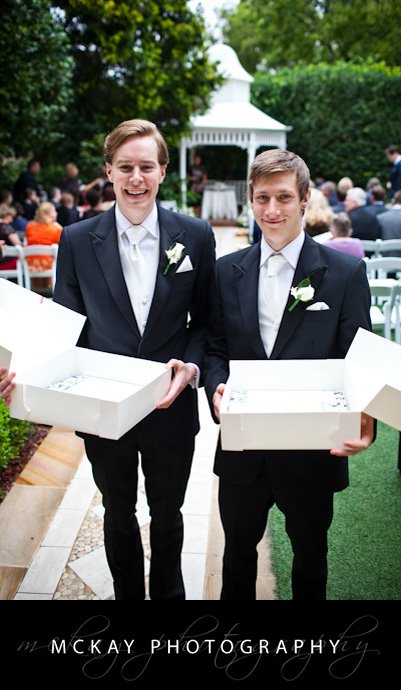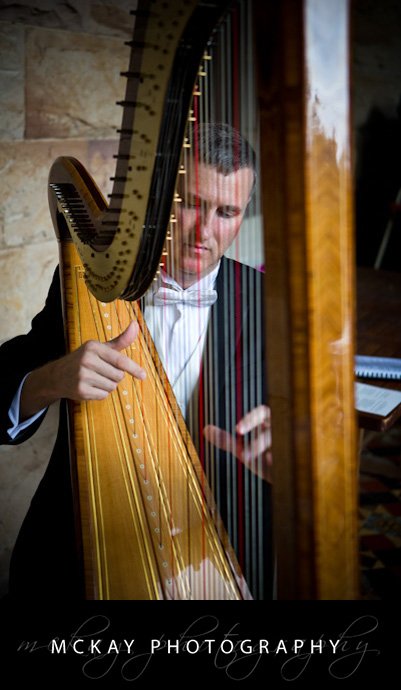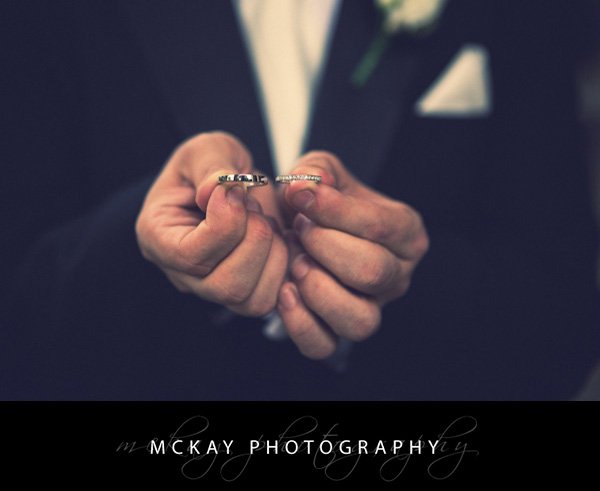 Marcus waits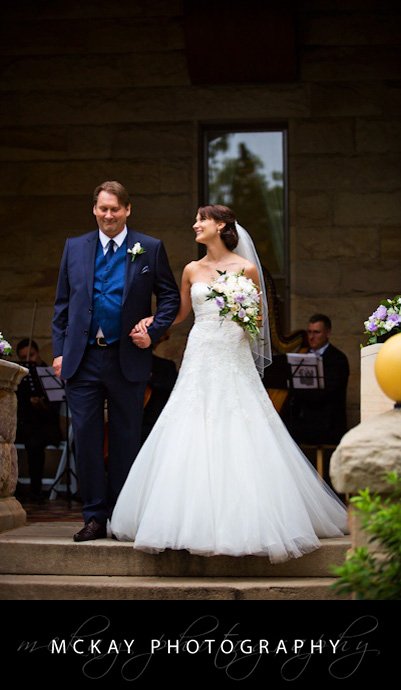 Love this quick glance from Ellie to her Dad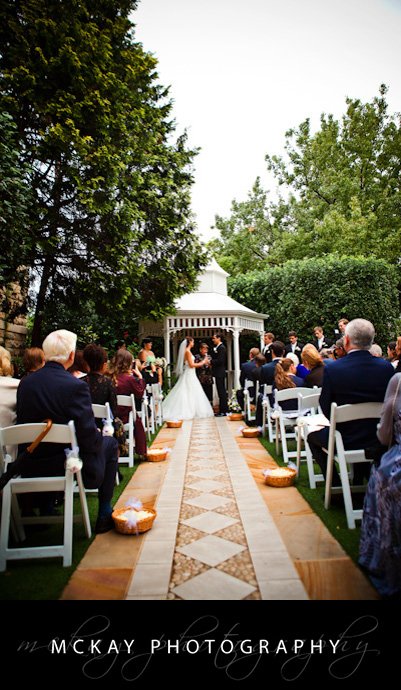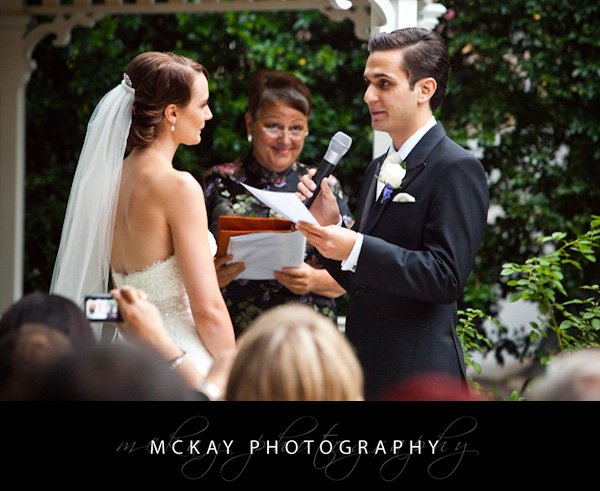 Ellie & Marcus wrote their own beautiful vows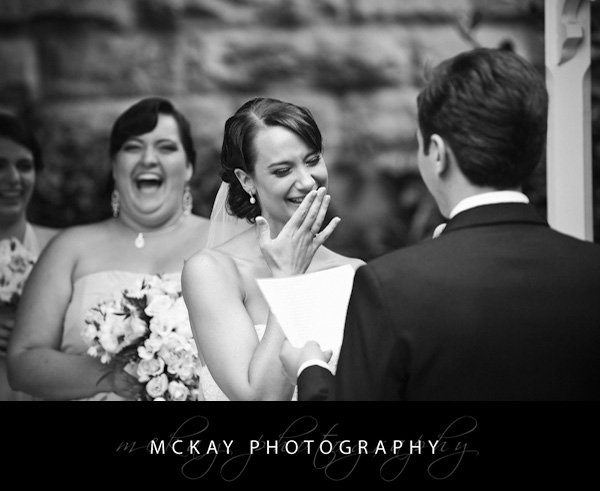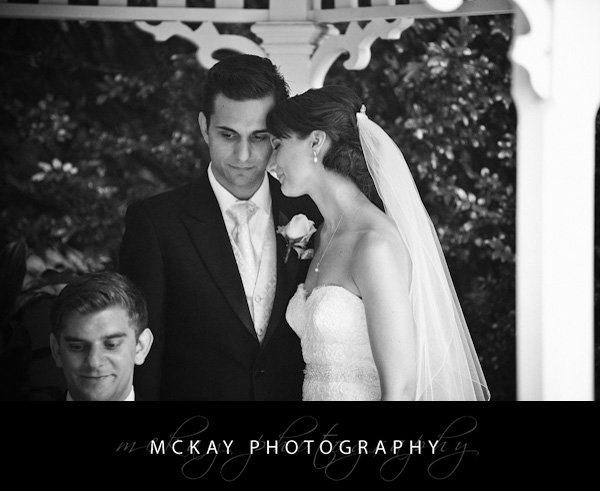 Love this one 🙂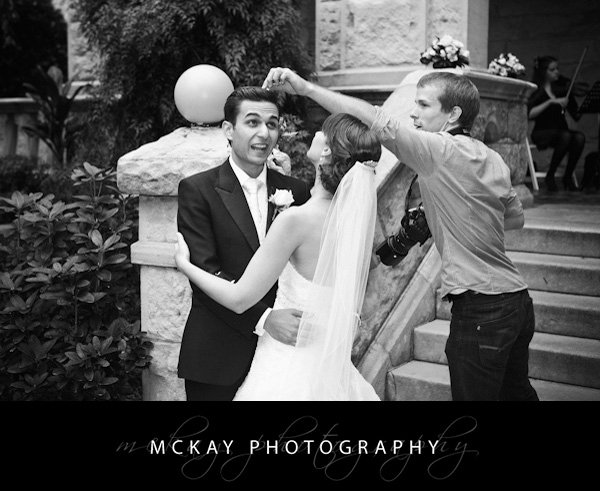 Nice Job Ian!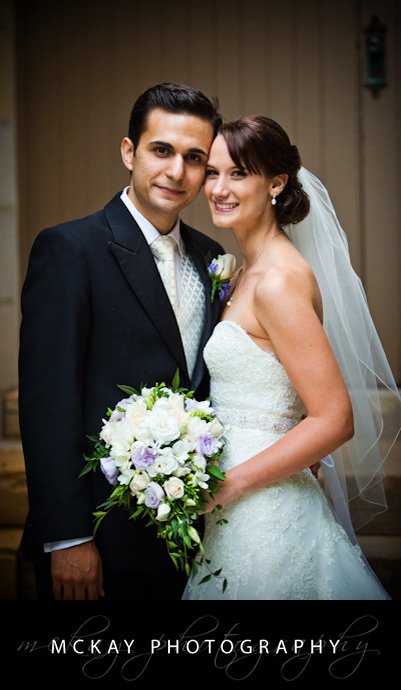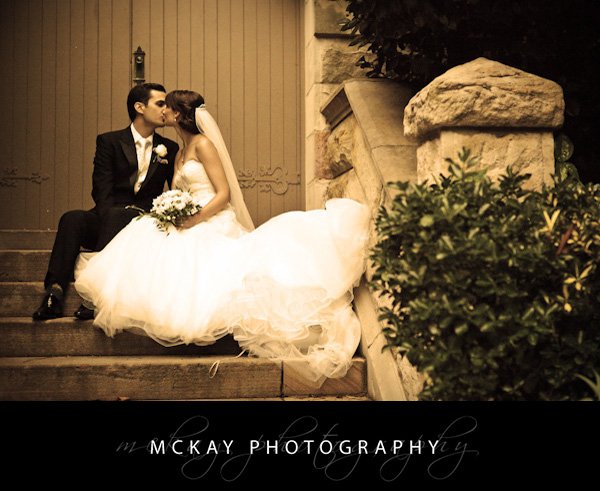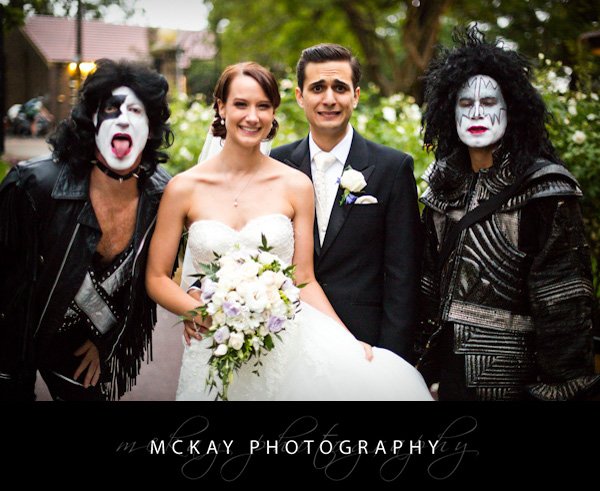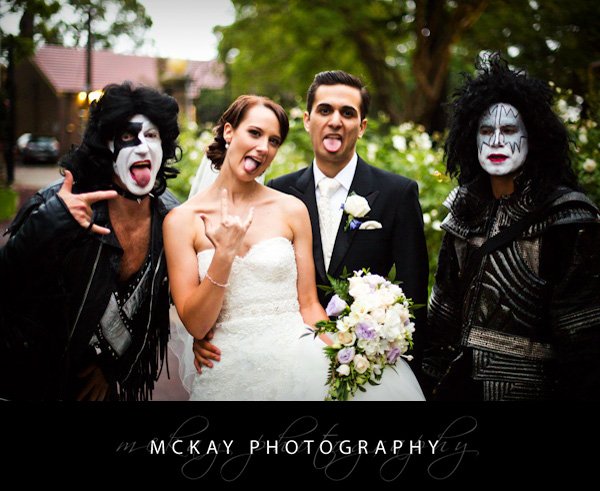 A perfectly normal wedding shot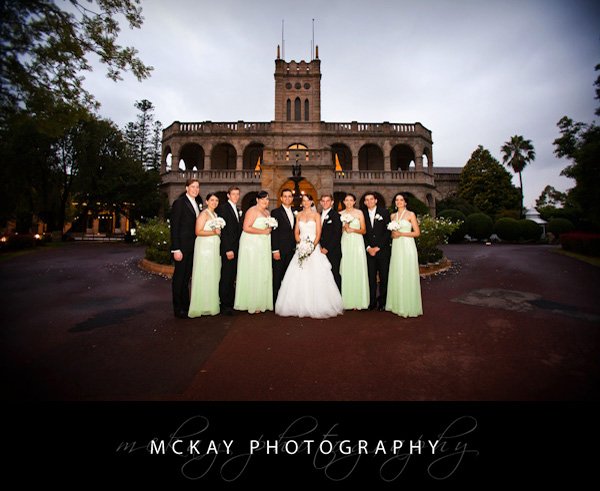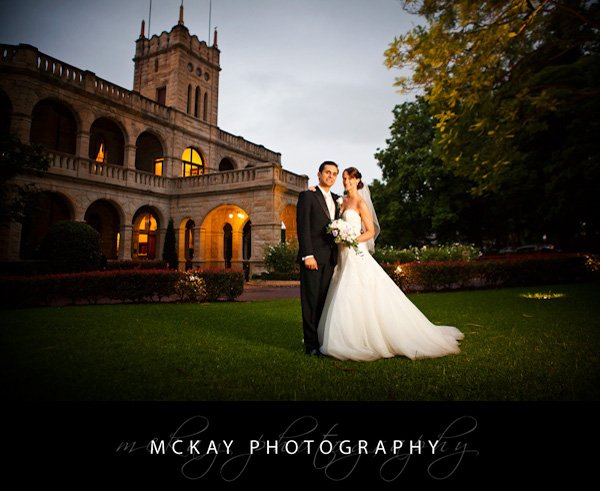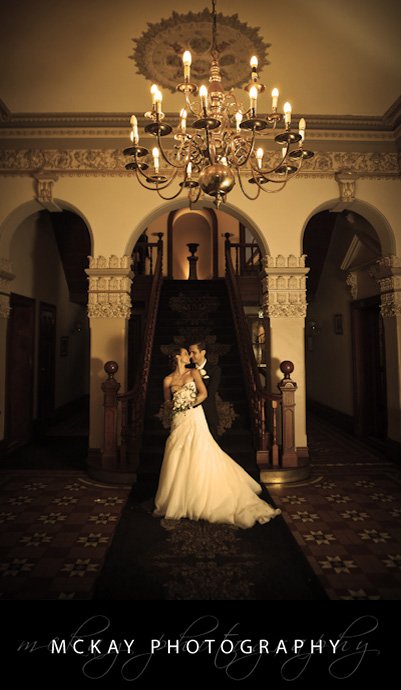 Stunning wedding cake!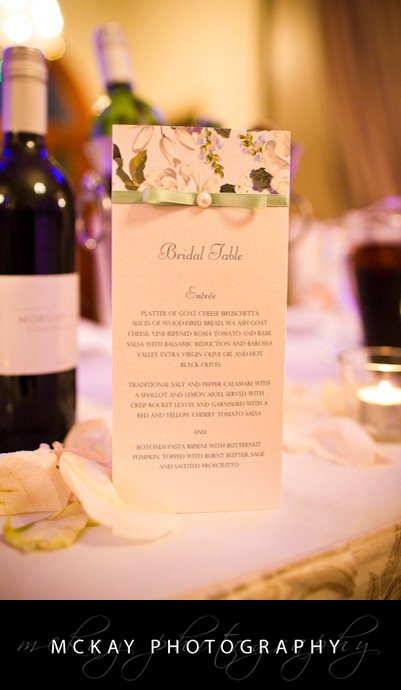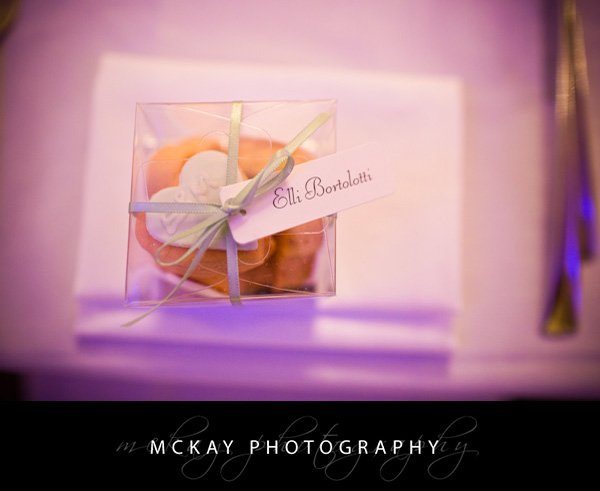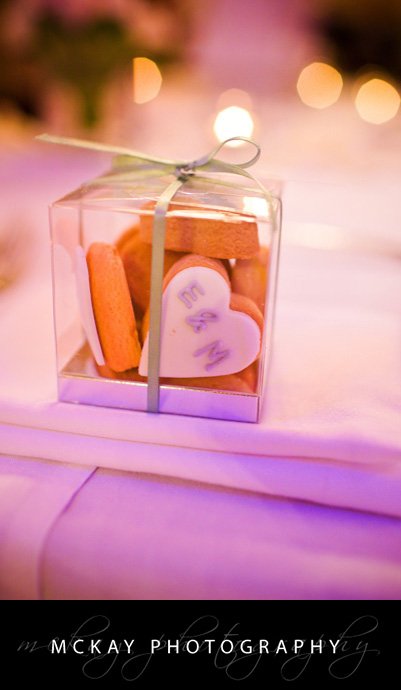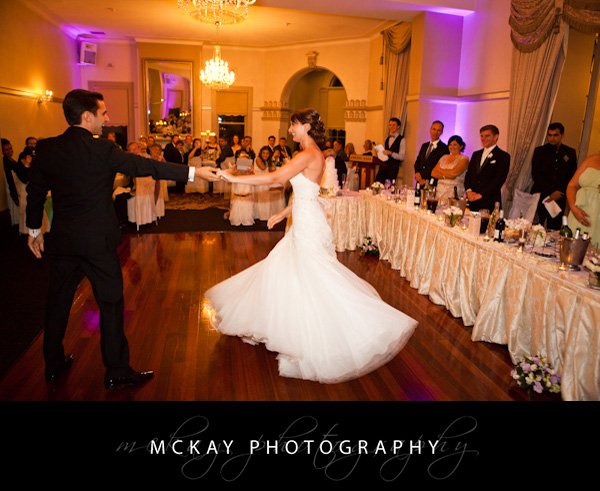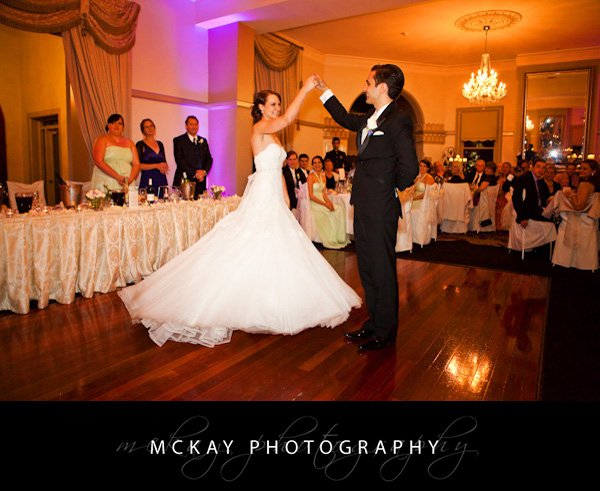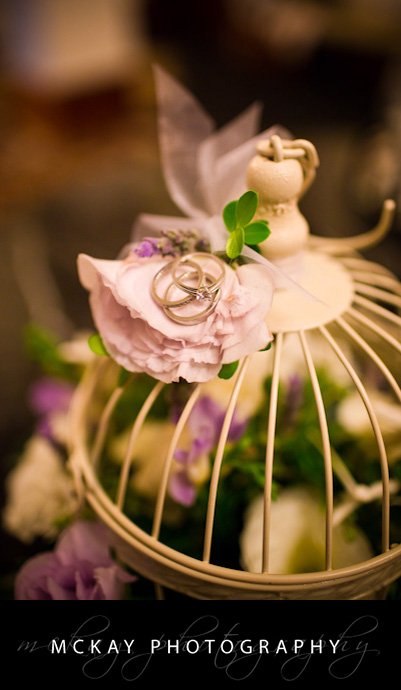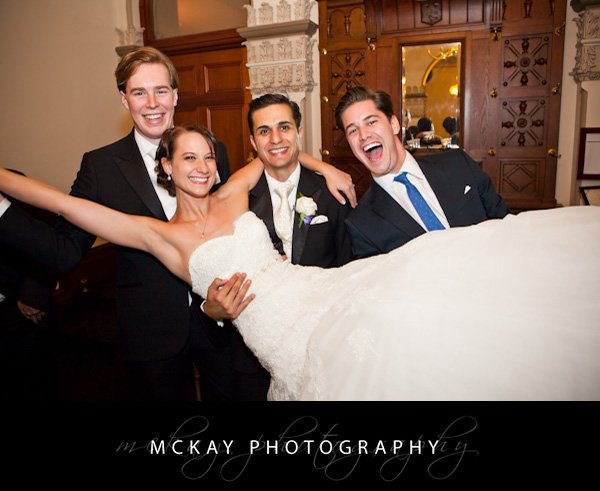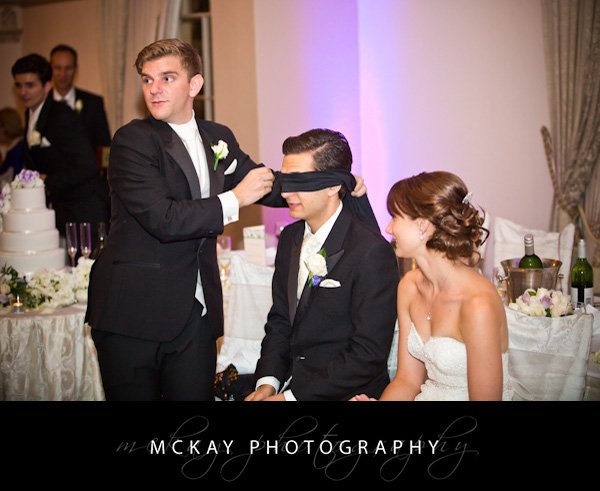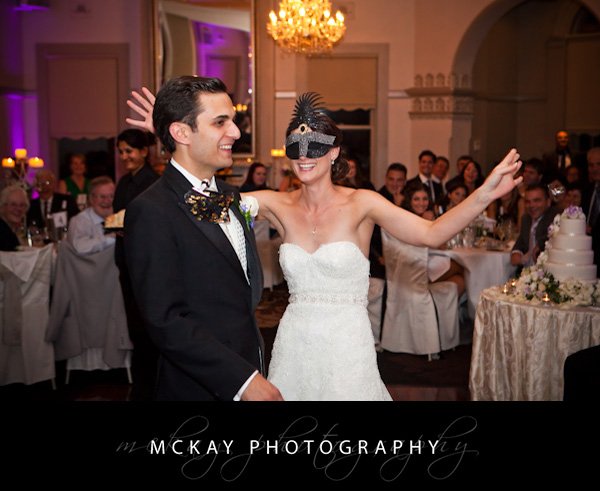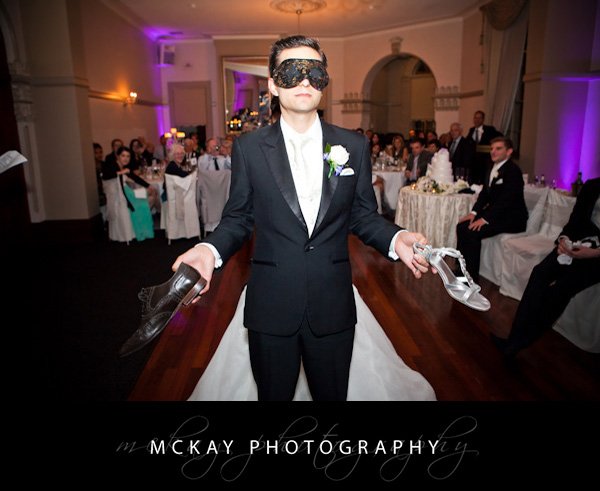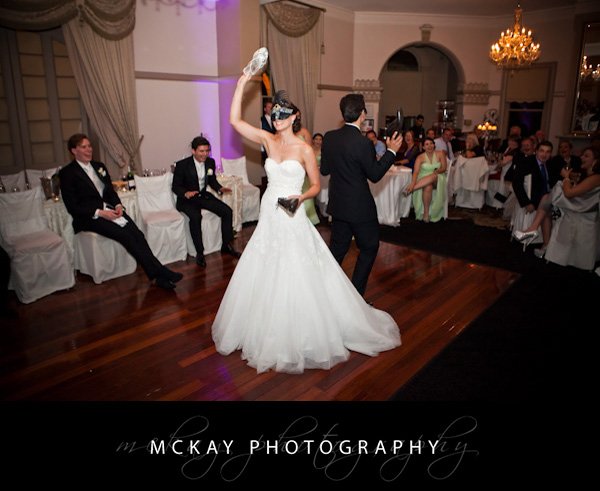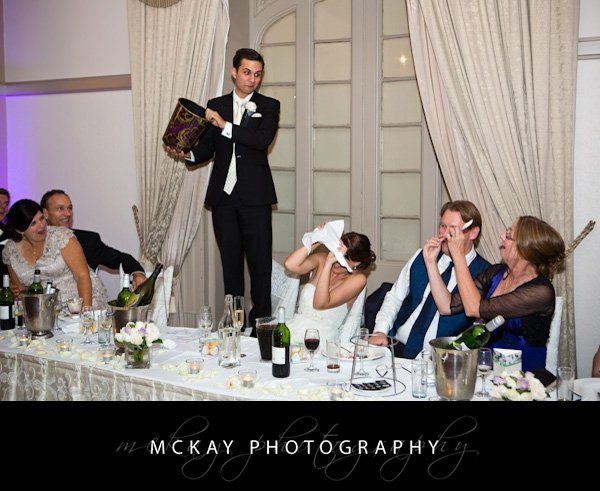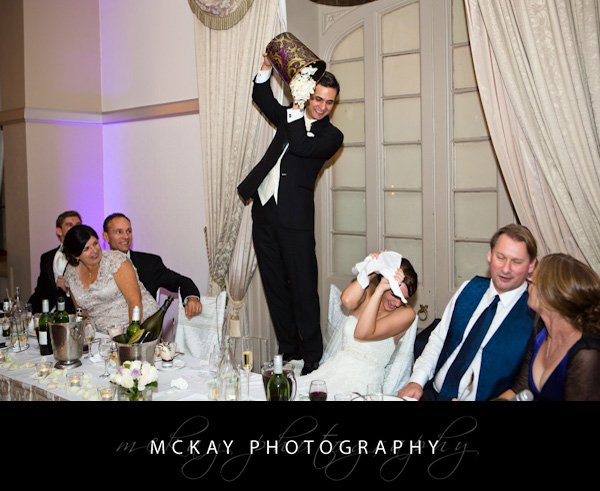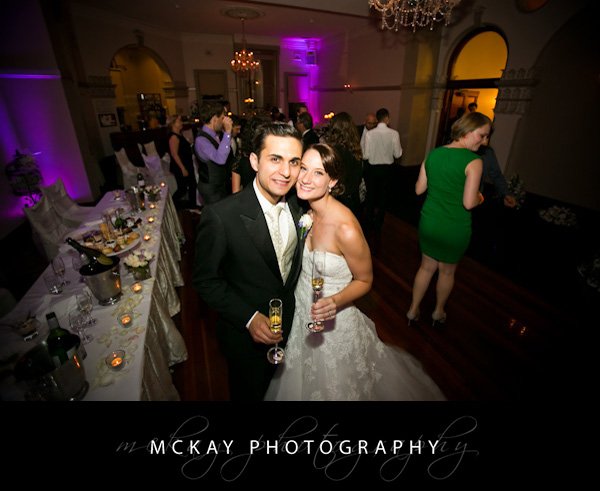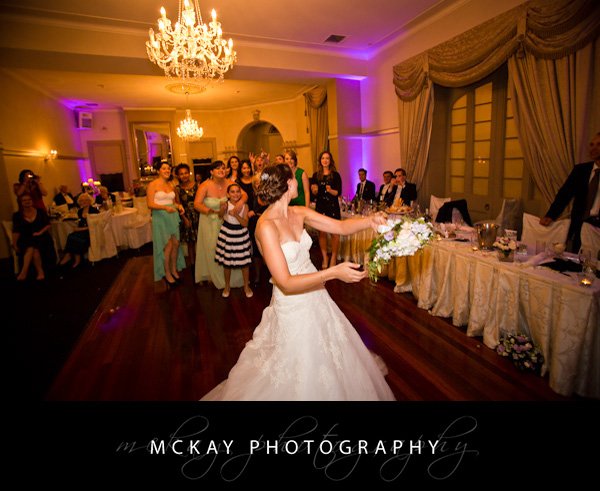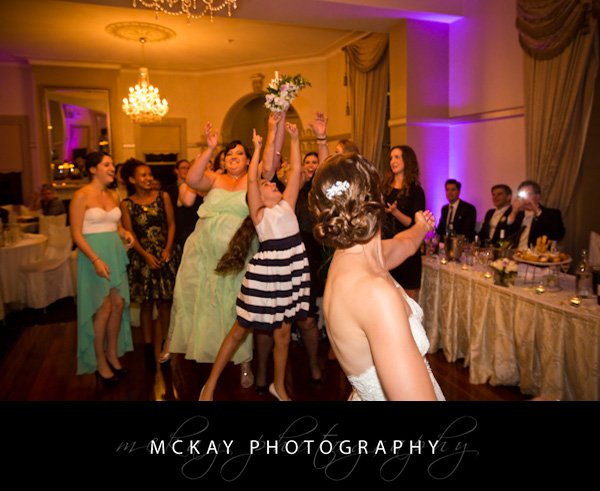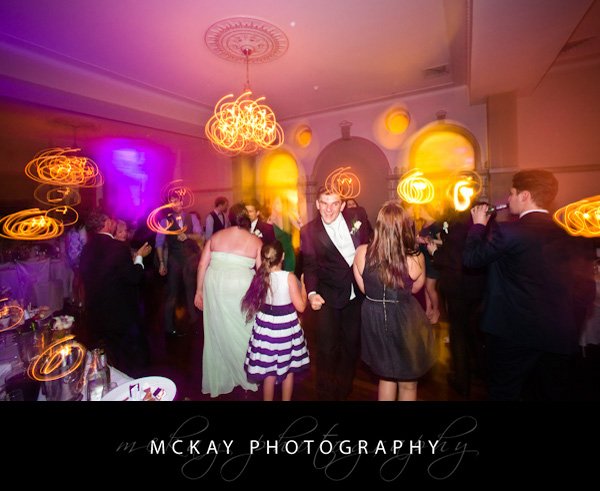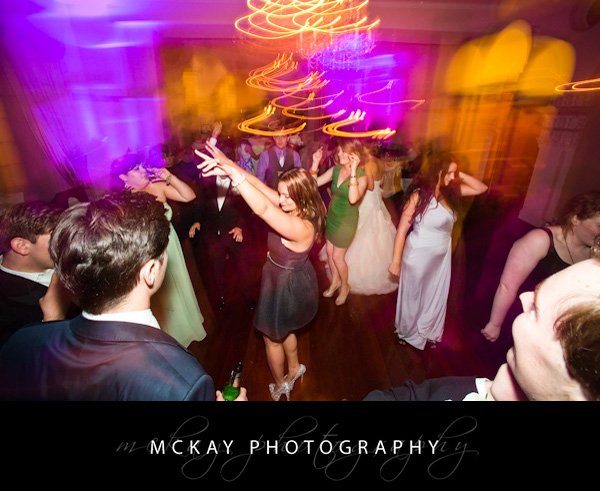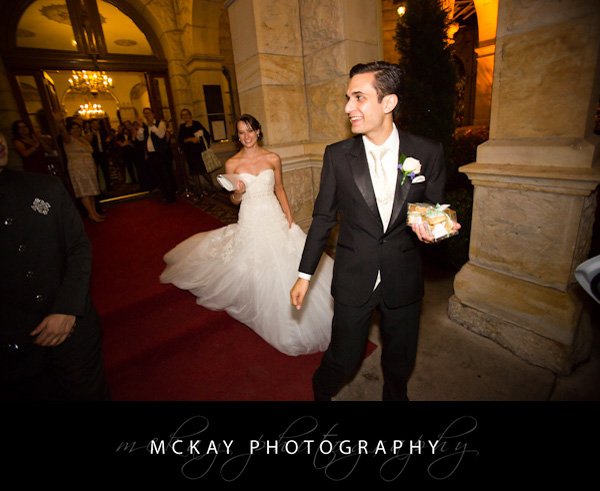 Visit my facebook page here or my McKay Wedding Photography Sydney.